Why Do Beds Have Headboards? The Purpose & Benefits
The thing about headboards is that they have been around for centuries, and most of us have never stopped to ask ourselves why beds have headboards in the first place?
A lot of people assume that this part of the bed was created purely to provide more support and comfort, but there's much more to it than that. Here are a few facts about headboards and why they're still around today.
What Are The Main Purposes of Headboards?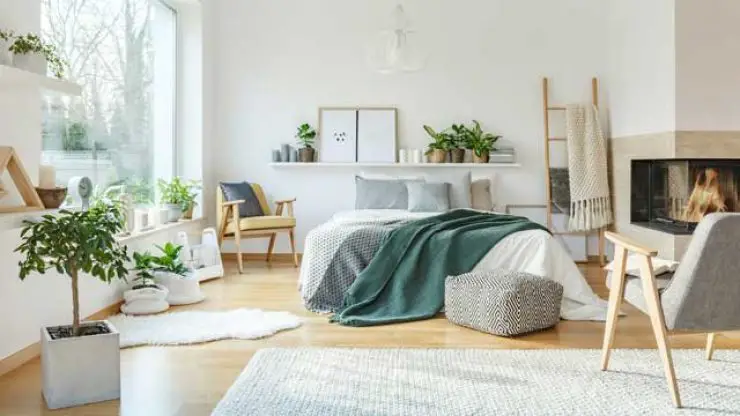 The purpose of headboards is to provide extra comfort, support, and safety to the people who use them. Headboards can be used in place of pillows so that you can sit up in bed without worrying about your neck hurting or falling off the side of the bed.
They can also provide support and a soft place to rest your head if you are sitting in bed or lying down on the floor with pillows on either side of you.
Besides this headboards have other purposes as well like:
Provide A Frame For The Bed
Soften The Bed's Appearance
Serve As Side Tables
Provide Storage Space
Can Be Decorated With Artwork
Can Be Combined with Bookshelves or Cabinets
Make a Statement About The Theme of Your Room
Types of Bed Frame Headboard Designs
There are many types of headboard designs you can choose from. The first thing to know is that there is a headboard and a footboard. They come in various heights and shapes.
However, generally, headboards tend to be taller than footboards because they're usually meant to complement bed frames that don't have one or need an extra boost (consider it eye candy).
They also serve as support for mattresses when you sit on your bed or lean against it during reading time or other activities.
4 DIY Ideas To Style Your Bed With A Headboard
So, you've got your brand new headboard that you can't wait to add to your bedroom but don't know how to style. Or maybe you're tired of your plain white headboard and just want some new ideas on how to decorate it so it stands out in the room.
The possibilities are endless when it comes to styling your bed with a headboard, so we decided to put together this guide of unique ways you can style your bed with that headboard, no matter what kind of space you have available in your bedroom.
Metal Frame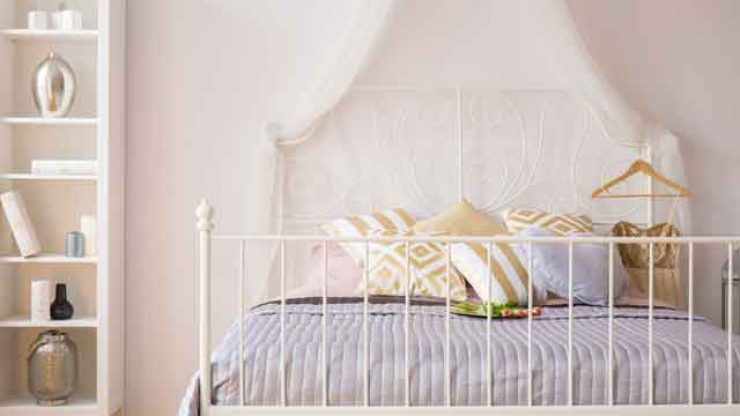 Inexpensive and simple, metal bed frames come in many sizes and styles, often with slats of wood or no mattress support at all. If you are after something more luxurious, you can find gorgeous wrought iron headboards that add flair to any bedroom.
Metal beds are also usually easy to assemble, so moving them from room to room is simple. Of course, if your decor is more modern or industrial, you may want to consider choosing an industrial-style metal frame for an edgy look.
Wooden Frame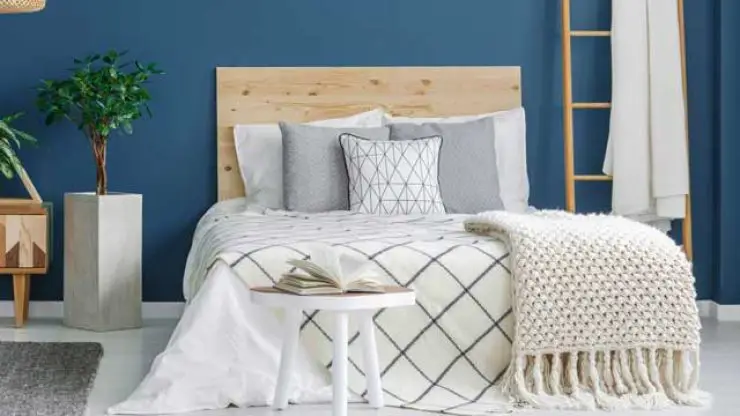 A wooden headboard gives your bed a rustic, classic look. To create one for yourself, you'll need some wood and a saw. There are many styles of wood available; pick one that matches your bedroom's decor or color scheme best.
If you have access to power tools, use them; otherwise, hand-sewing will work fine. Once you have cut out two pieces of wood in whatever shape you want (rectangular is most common), sand them down until they are smooth and even with each other on all sides.
Leather Headboard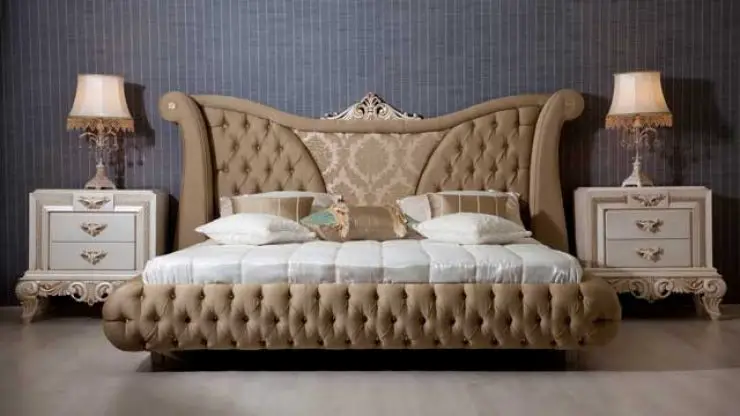 A leather headboard is an instant touch of sophistication. Whether it's as simple as attaching some leather straps to your existing bed frame or getting a headboard that's made of leather, you'll be adding something unexpected and eye-catching without losing any functionality.
A leather headboard can look great in a bedroom filled with neutral tones, but it also goes well in rooms where there are bold colors. For example, how about an oversized white leather headboard against blue walls?
Diy Blanket Shelf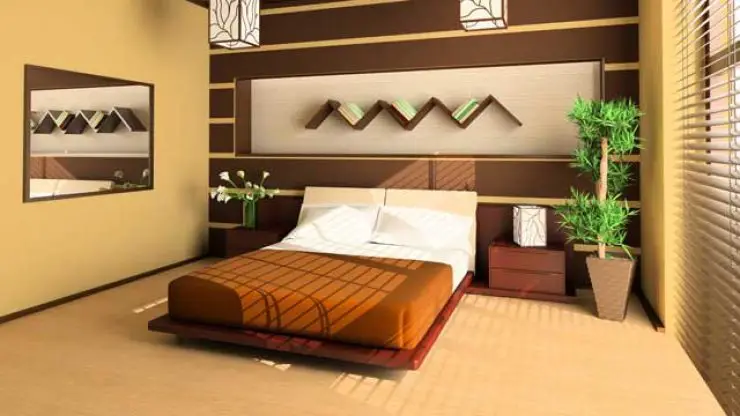 This is an easy and fun way to style your bed if you don't have a headboard. Simply hang a shelf from one of your ceiling beams, and make sure it turns at around waist height.
Stack on some favorite books or decorative items, like vases or candles. Place them on pillows instead of directly on shelves for added safety.
The Benefits of Getting A New Headboard
The main benefit of a headboard is to keep you from rolling off your bed during sleep. This can prevent accidents such as a concussion or broken necks, which are very rare but can be potentially fatal if they occur.
Lying with your head on a wooden frame that's fixed in place means you don't have to worry about rolling onto hard surfaces and hurting yourself something younger children (who tend to fall out of bed more often) would especially benefit from.
In addition, some people find that having a solid object behind their heads makes them feel safer at night. If you're one of these people, then it might be worth it to invest in a new headboard for your bed.
Disadvantages Of Having A Headboard
The main disadvantage of a headboard is that it occupies a room that could otherwise be used for storage. It also requires extra effort to move a bed with a headboard if you decide to relocate your bedroom furniture.
If you have an antique or expensive piece of furniture as your headboard, you'll want to take extra care when moving your bed, so you don't harm or scratch its surface. You may even need someone who specializes in antique moving to safely handle your item.
How Much Does It Cost To Buy An Average Quality Headboard?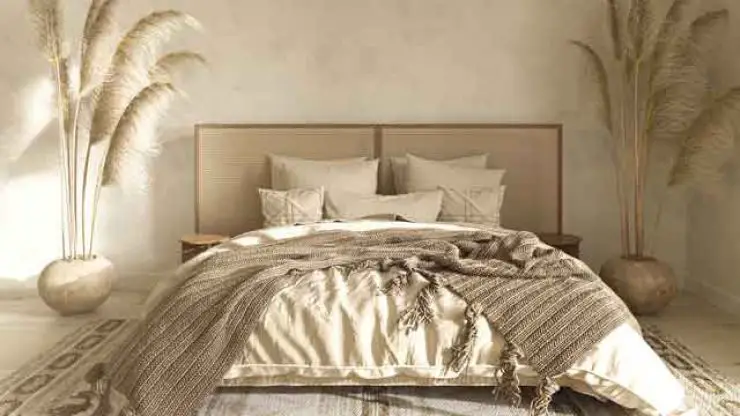 If you're looking for a simple, average-quality headboard, it shouldn't cost more than $100. This is because headboards don't require much (if any) additional work once they are purchased.
If you do choose to DIY your headboard, your best bet would be to find a local carpenter or woodworker who can create one for you in just a few hours so expect to pay about $50 for quality work.
Tips For Choosing The Right Headboard For Your Bed
Whether you want a headboard because it complements your room's decor or because you find it useful for propping up against, there are a few things to keep in mind before purchasing:
Pick one that fits your bedroom style and decor.
Consider height and width when deciding on a style.
Make sure you have enough space between your bed and walls to accommodate a larger headboard.
Choose one that works well with both traditional and contemporary bedrooms, depending on what type of look you're going for.
Conclusion
Headboards are an essential addition to any bedroom. Not only do they provide a stunning way to keep clothes and accessories organized, but they also create a strong focal point that ties together the rest of your design choices.
This can help improve your overall sense of comfort and well-being which leads to better sleep at night. So don't just throw on any old headboard; make sure you choose one that suits your style and matches your bedroom's layout perfectly.
FAQs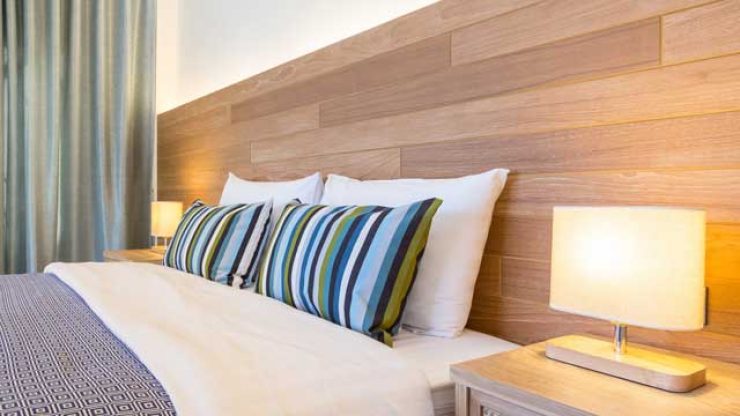 Is it OK to Have a Bed Without a Headboard?
Yes, while many beds come with headboards, it's entirely possible to buy a bed that doesn't have one. Whether you prefer a simple platform bed or another style, there are plenty of options out there that don't come with headboards. But most people who choose to purchase beds without headboards do so because they feel as though it saves them money.
Are Headboards Necessary?
Most beds include a headboard, but they're not essential to a bed's function. Most people have a bed with a headboard; there are just as many reasons to have them as there are not. No matter your personal preference, it's clear that adding a headboard will help complete your bedroom design.
Are Headboards Out of Style?
It's hard to believe that a simple piece of furniture could have such an impact on your home decor, but think about it what do you see when you walk into any bedroom? A bed, yes. But what is it sitting on? That's right: a headboard. This simple, classic design feature combines a room and can tie everything from patterns to textures together as one cohesive room design.
Why are Headboards So Expensive?
Generally speaking, a headboard is expensive because of its elaborate design and structure. It has to be sturdy enough to support you and your partner as you enjoy a night of passion in bed no small feat! The price will vary depending on your specific needs, but if you're looking for one that will put your life (and hair) at ease every day, it's worth saving up to get one you love.
Recommended For You: