9 Ways to Save Money on a Kitchen Remodel
If you're planning on a kitchen remodel, you'll want to find ways to save money, so you don't go over budget. For many homeowners, the kitchen is often the most expensive space in the house to remodel, but by doing just one or two cheap Kitchen remodels, you can cut your expenses and make your kitchen much more functional and enjoyable.
On another side, Kitchen remodeling can be expensive, especially if you don't do your research and end up in the wrong hands with a contractor that charges too much or doesn't deliver quality work. If you're planning to remodel your Kitchen, don't let this happen to you. These nine ways to save money on a kitchen remodel will help you avoid costly mistakes and save money on your kitchen renovation.
1. Go for Basic Finishes
One way to save money on your Kitchen remodel is to go for basic finishes. This means avoiding high-end materials like marble countertops and opting for more cost-effective options like laminate or tile. You can also prevent fancy appliances by going with a less expensive brand. These changes will help you lower the cost of your renovation without having to sacrifice quality.
2. Shop Around for Appliances
You don't have to buy the most popular or expensive appliances to have a beautiful and functional kitchen. Look for cost-effective options that fit your remodeling budget.
Check out used appliance stores, ask friends if they know anyone selling appliances, or look for scratch and dent models at your local big box store. Compare prices at different stores, both online and in person, and look for any discounts or sales that might be going on.
You can also try negotiating with the salesperson to see if they're willing to give you a better deal. Just be sure to scrutinize items before you buy to ensure they're in good condition.
3. Use Salvaged Materials
A great way to save money on your Kitchen remodel is to use salvaged materials. You can find these materials at your local salvage yard or online. Using salvaged materials can help you stay within your remodeling budget and still get the look you want for your Kitchen.
4. Do It Yourself: 5 DIY Ways To Save Money On A Kitchen Remodel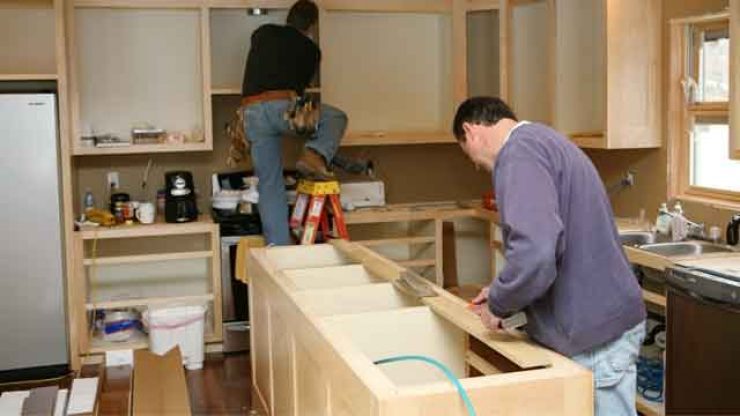 A kitchen remodel can be expensive, but there are ways to cut costs and save money. One way is to get creative with DIY projects.
Floor Tile Replacement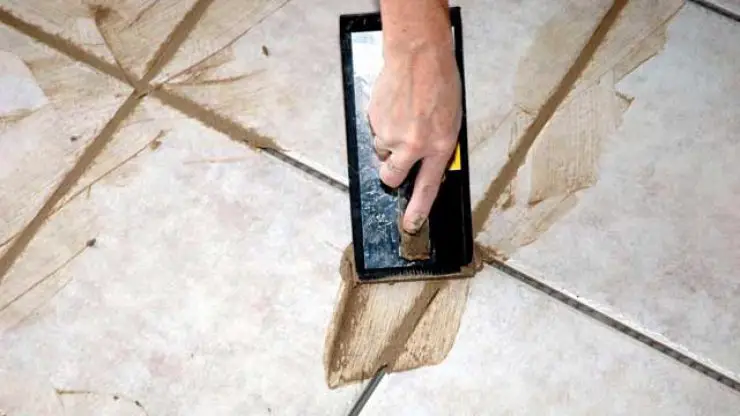 One way to save money on a kitchen remodel is to replace the floor tile instead of the entire floor. This is a much cheaper option and can still give your Kitchen an updated look. Plus, it's a project you can easily do yourself to reduce costs further.
Light Fixtures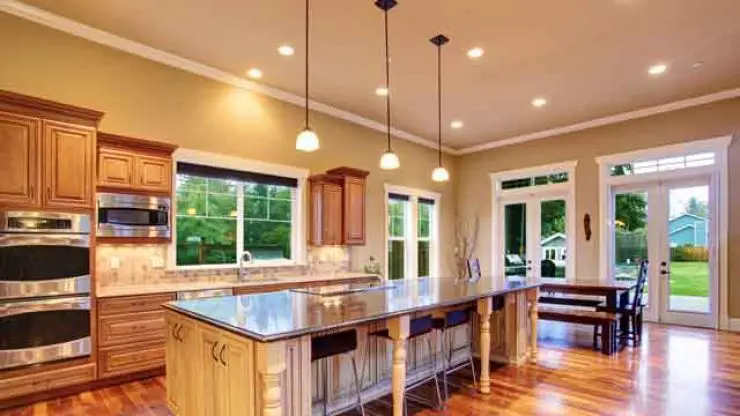 One of the easiest ways to save money on a kitchen remodel is to swap out your old, outdated light fixtures for new ones. This can be a quick and easy project that you can do yourself, and it will instantly brighten up your space. Plus, new light fixtures can add resale value to your home.
Faucet Replacement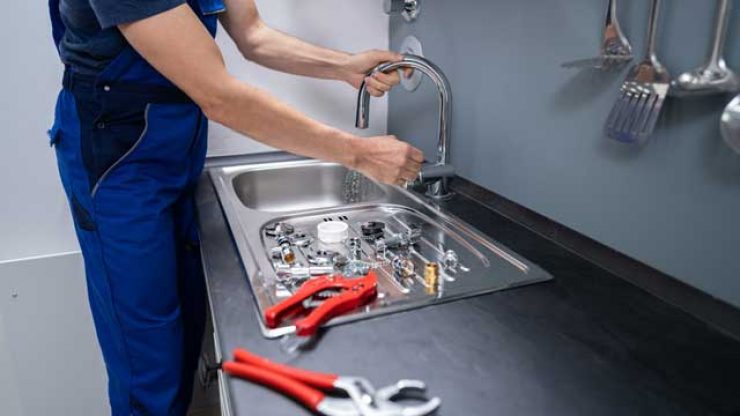 A new faucet can make a big difference in your Kitchen's look. But you don't have to spend a lot of money to get a quality faucet. There are many affordable options that will last for years and save you money in the long run. Plus, replacing your old faucet will help you save water and energy, which will also save you money.
Artwork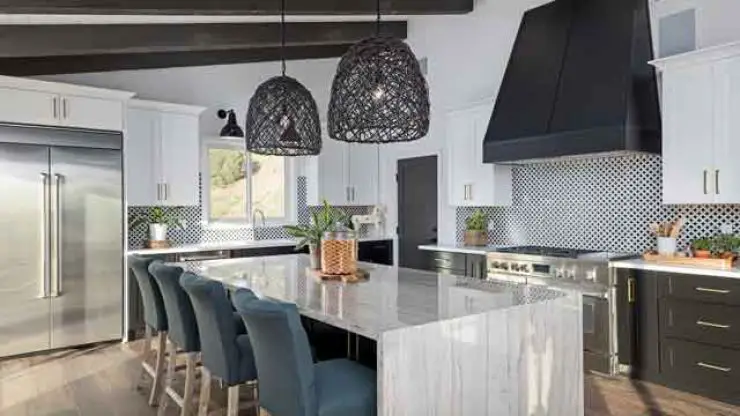 A great way to save money on a kitchen remodel is to focus on updating your artwork. If you have old, outdated artwork hanging in your Kitchen, it can make the whole space feel outdated. But by updating your artwork with new, modern pieces, you can instantly give your Kitchen a fresh, new look without spending a lot of money. Plus, new artwork can also help brighten up a dark kitchen. If you don't want to go through the hassle of taking down all your current artwork and then putting it back up again after your remodel, adding just one or two pieces at a time will give you lots of options for adding variety over time. Just be sure that any new artwork doesn't clash with what's already there.
Paint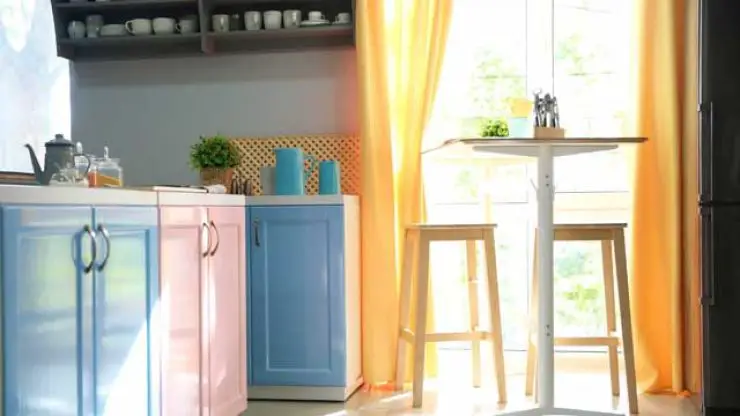 A fresh coat of paint is one of the cheapest ways to update your Kitchen. It can brighten up a space and make it feel new again. Plus, it's a relatively easy project that you can do yourself to save even more money. Just be sure to use a primer before painting and choose durable paint that will stand up to wear and tear.
5. Negotiate Prices Before Signing Contracts
One of the best ways to save money on a kitchen remodel is to negotiate prices before signing any contracts. It allows you to haggle and get the best possible price for the work that will be done. You can also ask for discounts if you pay in cash or if you're willing to do some of the work yourself.
6. Determine Your Budget Ahead of Time
Determining a budget will help you set realistic expectations for what you can afford and avoid overspending. If you're unsure how much it should cost, get some professional quotes before starting the project. Remember that bigger doesn't always mean better; sometimes, it's more cost-effective to renovate just one small area instead of the whole space.
7. Look into Tax Credits and Incentives
You may be able to take advantage of tax credits and incentives offered by your state or local government. These can help offset the cost of your remodel. Additionally, contact your electric company about any rebates they offer for installing energy-efficient appliances.
Every time you make any home improvement, see if a rebate is available for that particular product. Also, Knowing what permits and licenses you to need before starting the project will help cut costs and time.
8. Cabinet Organizers
A simple way to save money in the Kitchen is to invest in some cabinet organizers. This will help you make better use of the space you have and keep things more organized, making it easier to find what you need and cut down on waste. Plus, it can help prevent your cabinets from getting damaged over time.
9. New Backsplash or Stick with the Original?
If you're planning a kitchen remodel, one of the first things you'll need to decide is whether or not to install a new backsplash. If your budget is tight, you may be tempted to stick with the original backsplash. However, it would be best to consider a few things before making your final decision.
First, consider the overall style of your Kitchen. If you have a modern kitchen, a new backsplash can help to update the space.
Bottom Line
A kitchen remodels is a significant investment, but there are ways to cut costs and still get the Kitchen of your dreams. By being thoughtful about your design, choosing budget-friendly materials, and doing some of the work yourself, you can save thousands of dollars on your Kitchen remodel.
With a little creativity and careful planning, you can have the Kitchen of your dreams without breaking the bank.
FAQs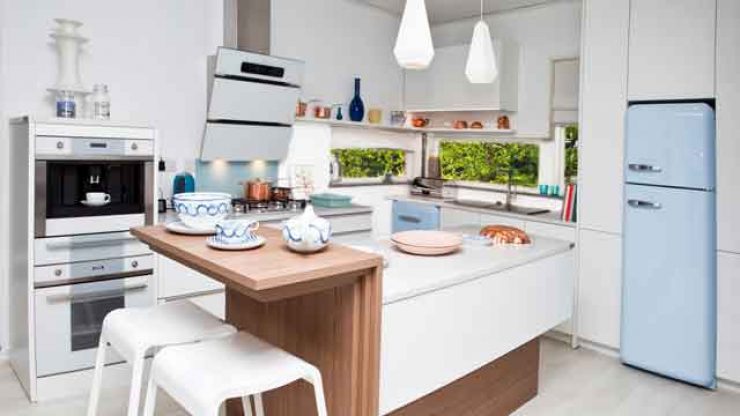 What is the Biggest Expense in a Kitchen Remodel?
The most significant expense in kitchen remodels is usually the cabinets. They can cost up to $20,000. Luckily, there are ways you can save money on your kitchen cabinets by shopping around and finding the best deal for you.
How Much Does it Cost to Update an Entire Kitchen?
The cost of a kitchen update can range from $5,000 to $50,000, depending on the size and scope of your project. If you're looking to save money on your Kitchen remodel, there are a few ways you can do so without sacrificing style or quality. The best way to save money is by doing some of the work yourself and taking advantage of bargains when they come up.
What Adds the Most Value to a Kitchen Remodel?
When it comes to remodeling your Kitchen, a few key things will add the most value. These include ensuring adequate lighting, installing top-of-the-line appliances and sinks, and ensuring you have enough storage space for your items. There are also some minor details like making sure there is ample cabinet space and designing an open floor plan so the Kitchen feels larger than it actually is. It's important to remember that not every change or upgrade needs to be expensive.
Recommended For You: