10 Interior Design Ideas for Small Homes in Low Budget
Despite being more affordable than ever, it's no secret that small homes are becoming more and more popular in recent years. With the growing number of people choosing to live alone or with just one or two roommates, there's plenty of demand for smaller homes with less square footage.
That said, small homes don't necessarily have to mean poor design; they can be highly attractive and functional if you know what you're doing.
Decorating your home can be overwhelming if you're on a tight budget, but that doesn't mean you have to sacrifice style for price.
10 Interior Design Ideas for Small Homes on Low Budget
Here we have some great interior design ideas that can help you transform your small home into one that's not only beautiful but also practical and very comfortable to live in. And all of these ideas are made with a low budget, so you don't have to spend too much money on them.
These 10 interior design ideas for small homes on a low budget will help you work with your space and find the best ways to use it to transform even the smallest house into a cozy, warm, and pleasant living space.
Choose Contemporary Style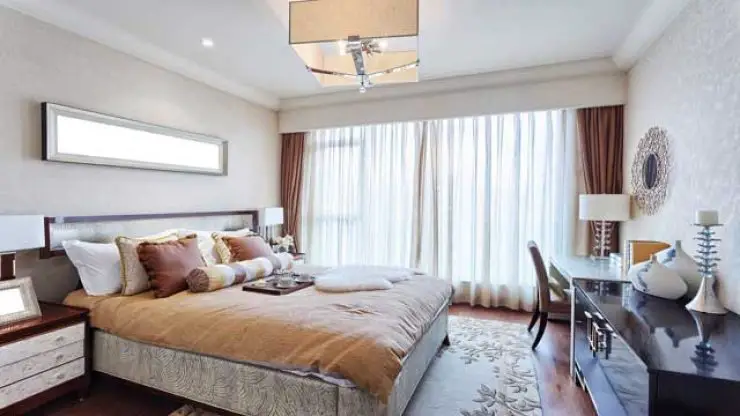 The contemporary style can be good for small homes and low budgets. Take for example a black-and-white theme.
You will paint or re-wallpaper your home using black and white colors. You will also look into having minimalistic furniture so that it won't take up too much space at home.
Another thing you can do is rearrange your furniture to create more space around your living room and other areas of your home.
By placing modern-looking bookshelves on one side, you can then move some of those unnecessary things from one part of your house to another without cluttering up a specific area too much, just enough so that it doesn't create tension when you invite friends over for dinner parties or get-togethers with family members and relatives.
Choose Neutral Colors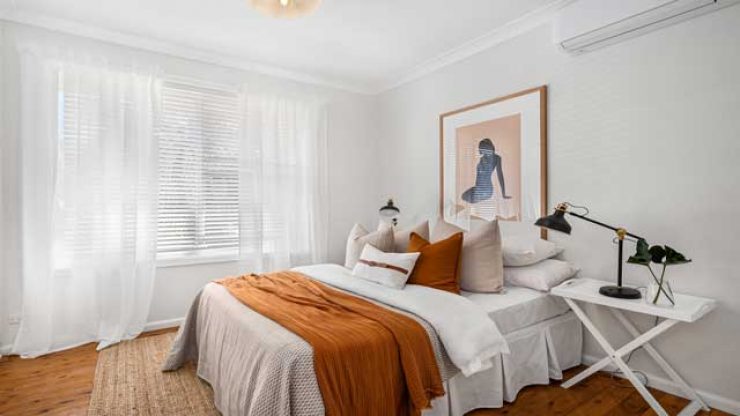 When working with a low budget, it's important to choose neutral paint colors that can easily be incorporated into a variety of color schemes. Painting your home's interior one or two shades lighter or darker than white will work with just about any color palette you want to create.
You can also consider using stains, dyes, and glazes that create some visual interest without dramatically changing the room's overall color scheme.
Even though you're working on a tight budget, there are plenty of ways to make your small home feel larger.
Start by using light-colored walls and brightening up dark corners with mirrors and decorative pieces. Make sure you keep scale in mind when choosing furniture; otherwise, rooms can start to feel cramped instead of cozy.
Use Table Lamps to Light the Room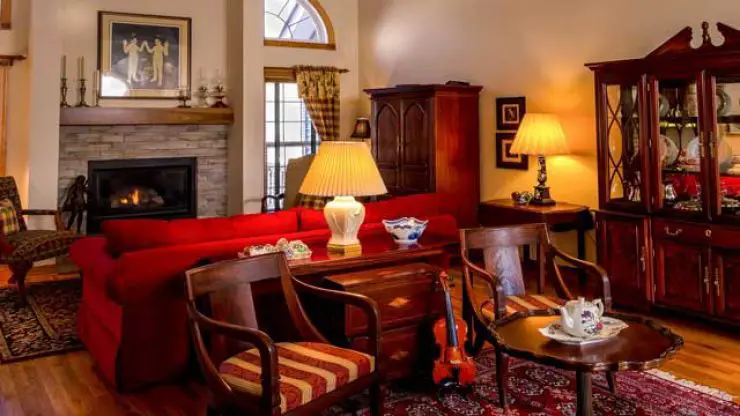 Wall lamps are not always an option when space is limited. However, table lamps can provide a focal point in low-budget interior design ideas and help illuminate any room.
They can also double as accent pieces by selecting different types of lamps, such as floor lamps or standing lamp fixtures with ornate bases.
When placed on a nightstand or desk, they create a reading nook that is warm and inviting. If you want to add a fun element to your bedroom decorating, why not turn regular lamps into tiered cake stands?
Stack multiple books or objects together then place your light source atop them for added decoration appeal.
Other inexpensive ways to add some flair include using colored bulbs, patterned shades, and tassels on table lamps.
Add Flowers and Plants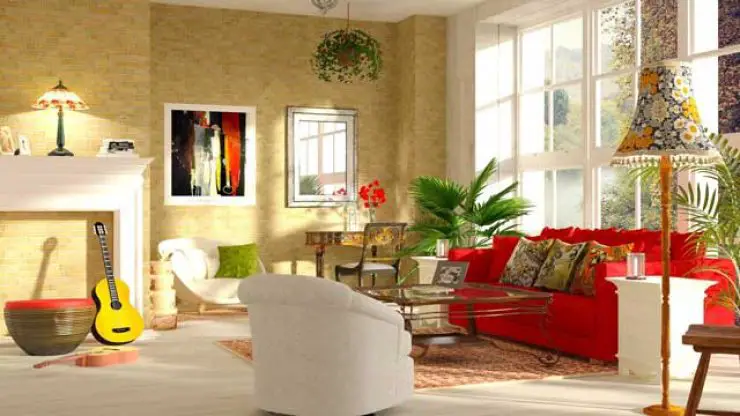 A vase of flowers or a potted plant instantly brightens up a room, which is why interior designers often utilize them when decorating.
The only catch with using live plants is that you have to water them on a regular basis and keep them well-fed (and well-lighted if you're growing indoors).
But once you do, they add an airy element that other kinds of decor can't replicate. Look online or at gardening stores to find inspiration.
Decorate With Wall Hangings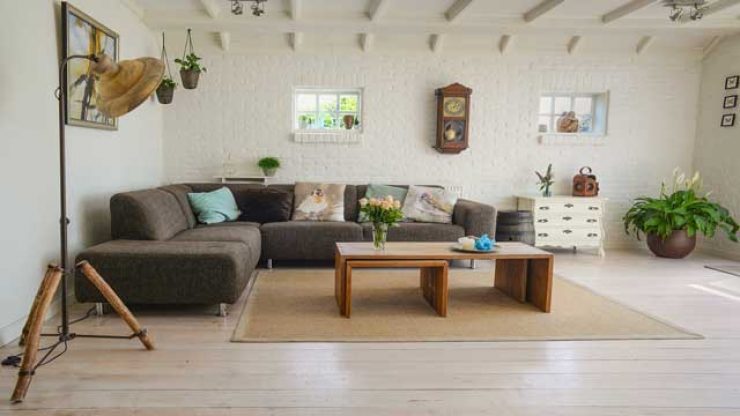 Worn and faded, it's time to redecorate. Whether you want to give a new look to your home or want to feel cozy, a wall hanging is just what you need.
Use them as artworks and accessories that can liven up a dull room. Hang them on walls in any way you like. 
You can also use them on doors and windows to make your house look more interesting. Wall hangings are available in various materials such as metal, plastic, glass, fabric, etc. So choose one according to your taste and budget.
Choose Big Mirrors to Reflect Natural Light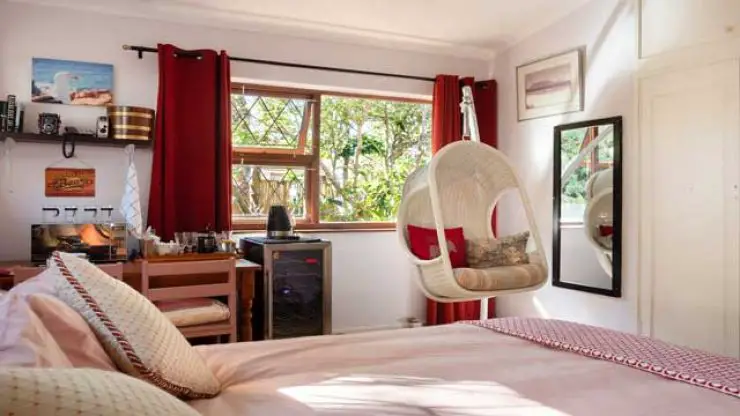 It's common sense that a home with an abundance of natural light looks and feels better than one without it. If you live in a small home, getting natural light to flow into your rooms will be a challenge.
One of my favorite tricks is to place mirrors strategically throughout a room or home you can use either big or small mirrors to reflect as much natural light as possible.
Try placing mirrors near doors and windows, so that when you open them up, they fill your room with natural light. I've also placed smaller mirrors throughout homes to make my space appear larger than it really is.
Display your Collections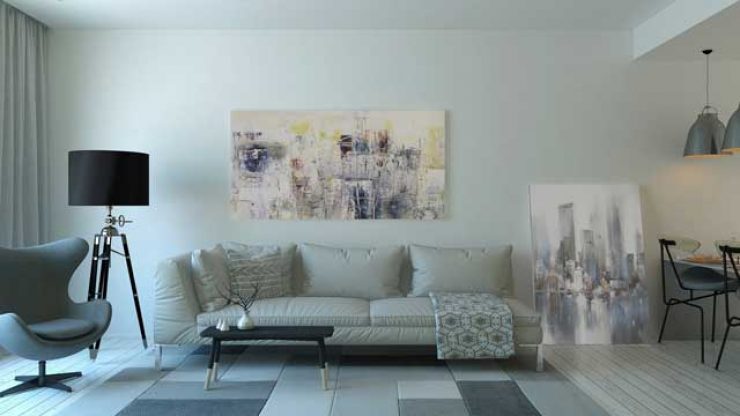 If you want to create a small home that feels big, think about displaying some of your collections. Things like artwork, books, and collections can all be used to trick your brain into thinking your space is bigger than it actually is.
Also, grouping together similar items (think one family of furniture) will make it look like there's more space between them. We suggest trying out a few different arrangements and seeing what works best.
Use Velvet Curtains with Darker Colors like Black or Brown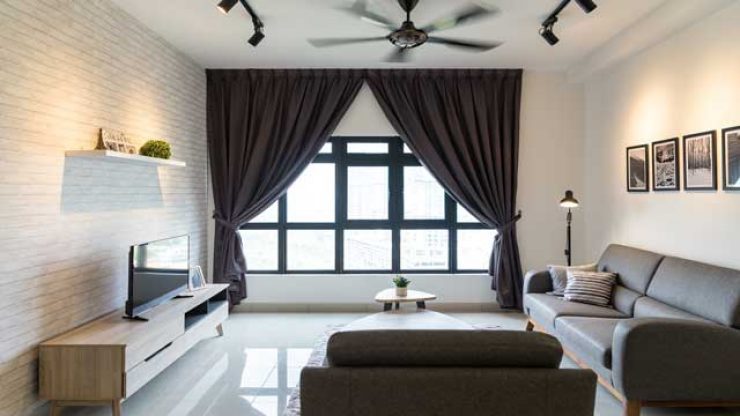 Velvet curtains are high on our list of interior design ideas for small homes because they're an easy way to make a big impact.
While their bold colors can be too overpowering in large rooms, velvet curtains look stylish and elegant when paired with darker color palettes.
Plus, these types of drapes are incredibly durable and they're perfect if you want your windows to remain open during your summer season.
For example, a black velvet curtain that is paired with light walls and dark floors has a lot of potential as do brown velvet curtains that match up with wood paneling or stone tiles.
Light Up The Room With Vintage Lanterns, Pendant Lights, Or Chandeliers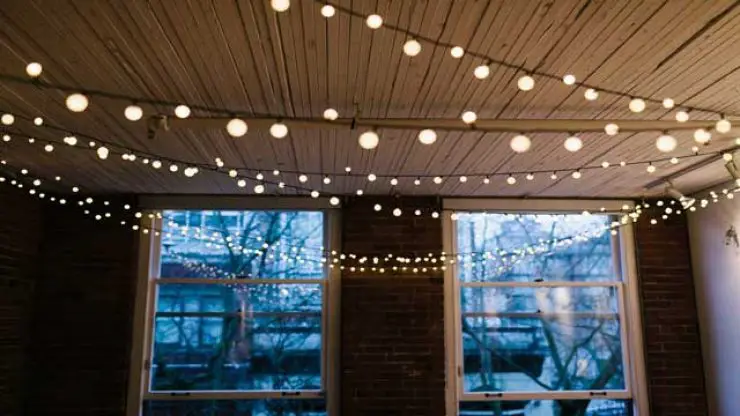 If you're fortunate enough to have a ceiling that's nine feet tall or higher, you can hang almost any chandelier. It doesn't matter if your ceiling is sloped; even an angled ceiling can work.
Tall ceilings also make it possible to hang three pendant lights side by side over a kitchen island or dining table, adding drama and elegance to small spaces.
If you're still not sure about investing hundreds of dollars in light fixtures, try vintage fixtures with character; they typically go for around $100 online and at flea markets. You might end up redecorating your whole house.
Try Transparent Furniture to Get the Spacey Feel of a Room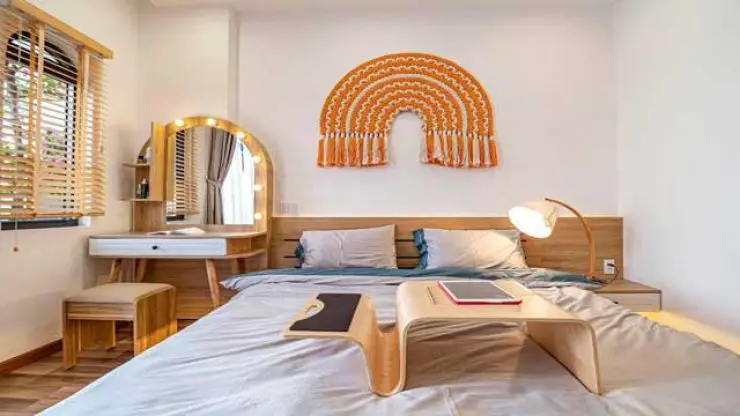 Using transparent furniture is one way to give a room a more open and airier feel. But they can also be some of a room's most striking pieces, especially when it comes to color or if you're lucky enough to have an entire dining set that's see-through.
Transparent furniture doesn't have to be limited to dinner tables or cabinets though or relegated just to living rooms.
Consider using clear side tables or nightstands for your bedroom, which will provide extra storage without cluttering up your space.
You could even take things further by making your bed with see-through curtains around it so you can still admire its design without taking up too much visual space in your small home.
Conclusion
If you don't have a lot of money to spend on decorating your home, there are still options. Learn how to save money on your next renovation project with these interior design ideas for small homes on a low budget.
Although it may not be possible to make your entire home look luxurious and posh, you can take a few simple steps that will give you a fresh new look without draining your bank account. Just focus on accentuating natural elements like light and texture.
Minimize clutter and add decorative accessories that won't cost much. Some of these low-cost updates will make all the difference in creating an atmosphere that feels warm and inviting, instead of drab and uninviting.
FAQs
How can I Decorate a Small Room on a Low Budget?
Decorating a small room isn't as difficult as it seems, especially if you have a creative and innovative mind. You can make your small room look bigger and more spacious by using suitable furniture and decor. So, above we have listed some interior design ideas for low-budget small homes.
What Makes a House Look Trashy?
Trashy homes are often made up of an eclectic mix of items that were never meant to be grouped together. It's usually just a collection of random elements, seemingly pulled from all corners of your home and thrown onto one piece of furniture or on top of your mantelpiece.

When it comes to decorating, no two people will ever agree on what makes a house trashy – but we can at least take a look at some things that might help us avoid going down that road.
How can I Make my Home Unique?
Larger homes and more substantial interiors can easily hide unique design elements that are both functional and beautiful. In a smaller home, there are fewer places to stash those elements—but they don't have to disappear completely. By thinking outside of your space, you can find ways to incorporate personality into every corner of your small home.
How can I Design a Room Without Buying Anything?
The ultimate resource guide to decorating a room without buying anything, including examples and tips on where to find free stuff.  Whether you're looking for furniture or decorations, there are tons of ways to furnish your home with items that you can borrow or use temporarily (or even permanently). So if you're looking to save money or just want an alternative approach to interior design on our website.
Recommended For You: