10 Ways to Use Accent Furniture in Your Home
You've probably heard the phrase less is more before when it comes to interior design, and there's some truth to it. Too much furniture in one room can make it feel smaller than it is, and you may not be able to get a good flow with so many chairs in the dining room or so many couches in the living room.
When decorating with accent furniture, however, less can be more if you do it right. Accent furniture helps to pull together the entire look of your home, whether you're trying to create a specific mood or simply add color and style to an area that needs it.
What is Accent Furniture?
When someone thinks of furniture, they usually think of those pieces that make up a living room or bedroom. But there is another kind of furniture that serves an entirely different purpose: accent furniture.
Accent furniture refers to pieces of furniture that are designed to add character, style, and functionality to a living space. These pieces are often smaller than the main furniture in a room and can be used to complement or contrast with the existing decor.
Accent furniture is items like coffee tables, end tables, ottomans, and other small decorative elements you can place throughout your home. They're typically affordable pieces that are easy to store and move around. However, these little pieces can also pack a big punch with regard to visual interest as well as functionality.
Benefits of Using Accent Furniture
There are several benefits to incorporating accent furniture into a living space:
It can add visual interest and depth to a room.
Accent furniture can be used to create a focal point in a room.
Accent furniture can be functional as well as decorative.
Accent furniture comes in a plethora of styles, sizes, and materials, making it incredibly versatile.
For those dealing with limited square footage, accent furniture can be a lifesaver.
For inspiration on how and where to use accent furniture, check out this list of 10 ways to use accent furniture in your home decor.
1. Use It as a Focal Point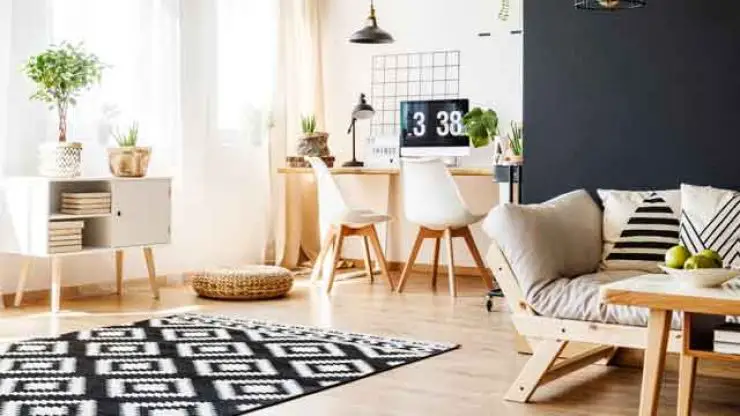 Although most people are familiar with accent furniture as a way to add style and interest, its functionality is often overlooked.
As an alternative to heavy, large furniture pieces that you have to move or store, accent furniture offers a convenient way to bring flair into your home.
One of our favorite ways? As a focal point.
Place it in a place where it will draw the eye and be the first thing visitors see when they enter your home. Make sure to find something that suits your personality and fits in with the other items in the room.
2. Add Warmth To A Cool Room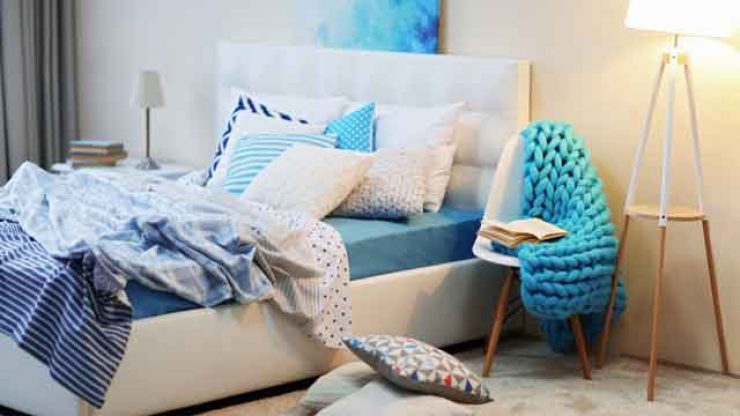 Make sure you have cozy blankets, throws, and pillows throughout your home so you can add warmth wherever necessary.
From living rooms to bedrooms, make sure you have accents of color (and comfort) anywhere that feels cold or empty.
Throw a warm throw over the back of your sofa for a pop of color and cushiness. Layer pillows on top of bedding for an easy way to change up the look without any major work.
3. Use It For Storage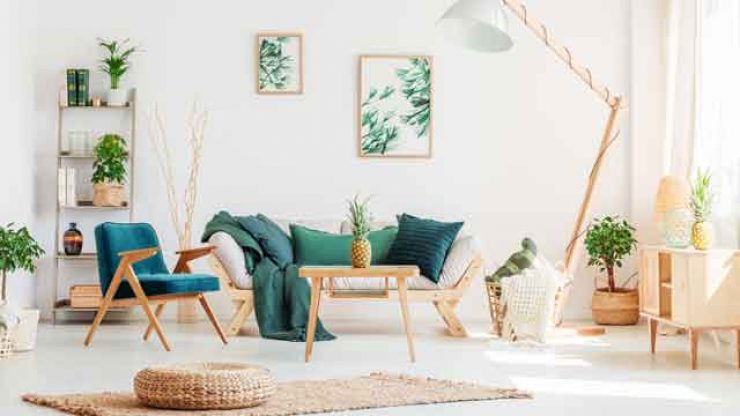 When you live in a small space, every inch counts. That's why many designers incorporate furniture with storage capabilities into their design plans even accent pieces like ottomans and side tables.
Think about stashing blankets, pillows, and books underneath your ottoman so that it doesn't get lost under other decorative pieces.
Put baskets on your coffee table to keep magazines organized and easy to find when guests come over.
4. Do DIY Projects With It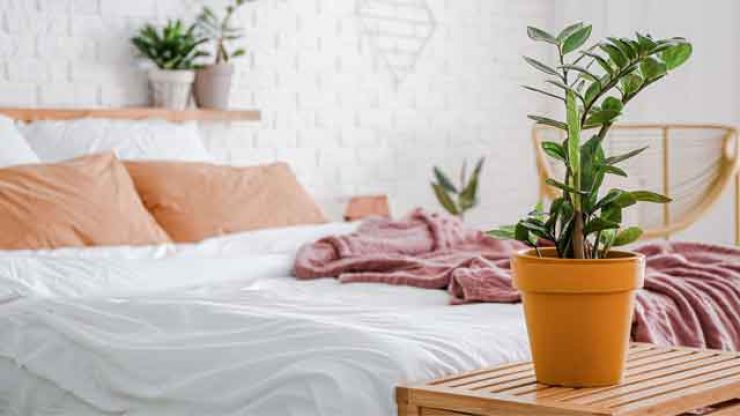 While accent furniture may not serve any functional purpose, it's still a great way to add color and style to your home.
You can also use it for DIY home improvement projects. For example, you can paint an accent table and display plants on top of it or make a fun coffee table out of an old piano.
The options are endless. Just think about what kind of statement you want to make with the piece.
5. Stay Up To Date On Design Trends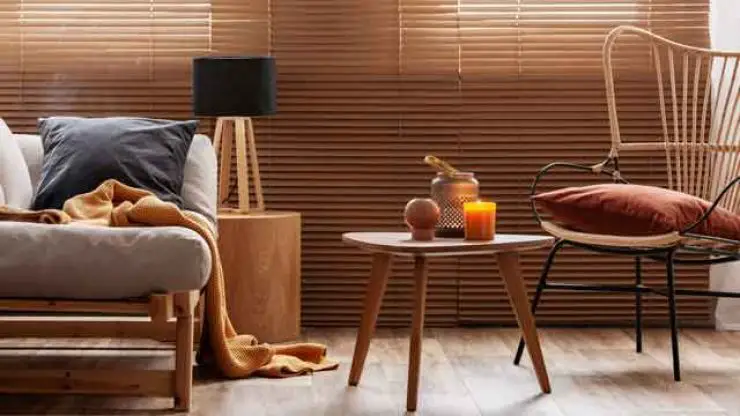 Keep up with trends when it comes to furniture and home decor by following designers and interior decorators online.
You can do a simple Google search or visit popular design sites like Pinterest, Houzz, and Wayfair's Style Gallery.
With just a little time every day, you can stay on top of all of today's hottest styles before they hit stores near you.
6. Don't Confuse Accent With Accessories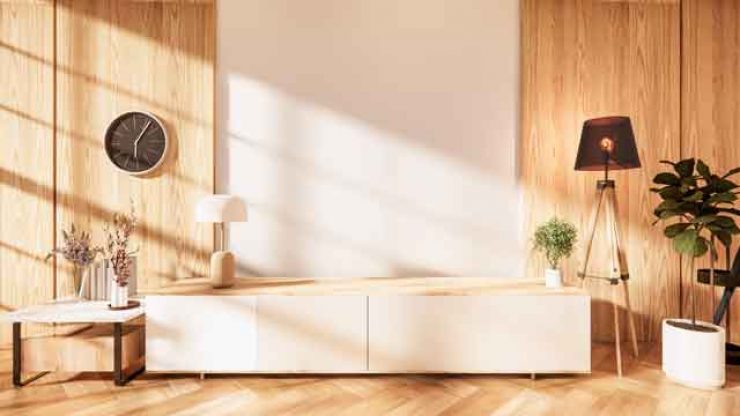 Take a tour of any thrift store and you'll quickly realize that most accent furniture is thrown into one giant bin. This is because accent pieces, like side tables, trunks, and vases, aren't furniture at all.
They're usually decorations or accessories. Accessories are smaller than your other furnishings and they don't serve many purposes except to make a room look nice and it doesn't matter if they come from an antique store or a garage sale.
7. Contrasting Colors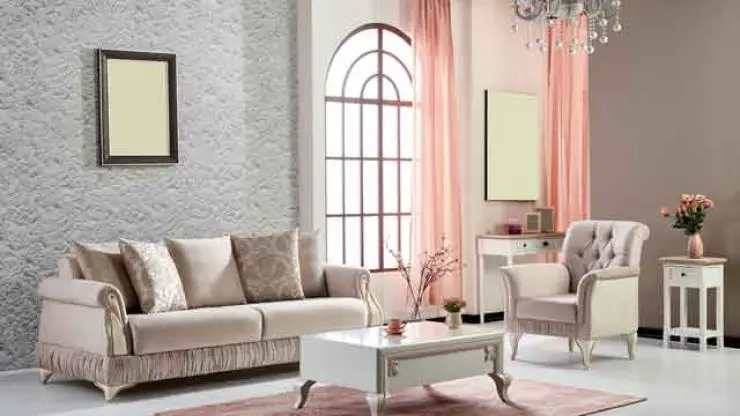 When incorporating accent furniture into your home, it's best to use colors that are opposite each other on a color wheel.
This contrast can be extremely attractive, and when using certain colors such as blue and orange or yellow and purple, both colors will stand out individually.
It is also important to note that there are more than two colors on the color wheel, so this technique can be applied with more than just two hues.
8. Different Styles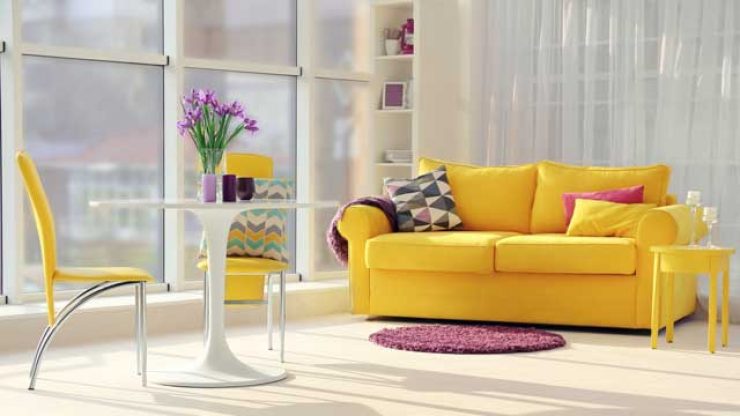 Different styles of furniture fit different kinds of rooms. A rustic-style accent chair is great for a lodge-like den, while a traditional wingback armchair with cabriole legs lends a stately look to an English sitting room.
Look through magazines and catalogs, browsing room by room so you can see what furniture pieces work best with what styles and layouts.
Take note of window treatments and other elements that give your space its character and make sure your furniture complements them, too.
9. Wacky Combinations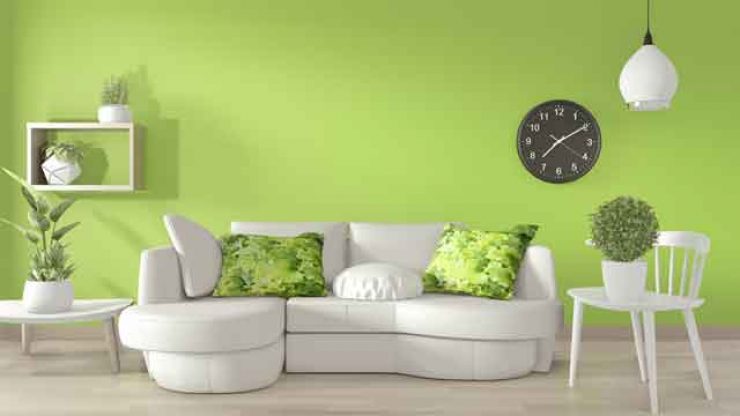 The juxtaposition of two seemingly opposite items, for example, bold, modern furniture placed against an ornate vintage armoire is one way to add character and interest to a room.
It can also show off your sense of humor, as well as give you an opportunity to showcase your top-notch taste.
If you're not sure where or how you'd like accent furniture placed, try placing it on your desktop background.
10. Subtle Touches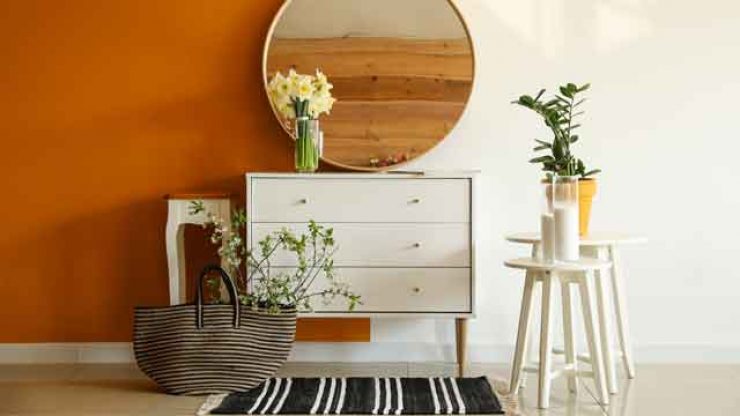 Adding touches of accent furniture is easy to get a great-looking result without spending too much money or feeling like you took over someone else's room with your personality.
It can bring several practical benefits, from moving light and air around your space to changing its overall mood.
Conclusion
Accent furniture is all about introducing a sense of interest and variety into your home decor. As such, it can be an ideal tool for breathing new life into a living room, bedroom, or hallway that feels a little bland.
It's one of those easy projects that anyone can get involved with at home even if you're not exactly known for your DIY skills.
So take inspiration from our above 10 tips on how to use accent furniture in your home and give your interior design a boost with accent furniture today.
FAQs
How do You Style Accented Furniture?
Accent furniture is a great way to add personality and style to your home. To style accent, furniture's creative approach is to add artwork, change of scenery, large grouping, and different style combinations. If you have an accent piece, there are several ways you can use it to style your home.
How do You Layout Furniture in a Room?
Whether it's a living room, dining room, or bedroom, furniture placement is extremely important. The key is making sure your space flows comfortably. The goal is not to cram as much furniture into a room as possible but rather to create a home that feels open and airy.
What are Accent Tables Used For?
Accent tables serve multiple purposes, ranging from providing surface space for magazines and coffee mugs to displaying decorative items. They can also be used as side tables next to your sofa or loveseat. Depending on their style, they may even double as nightstands if you're short on space.
What does Accent Furniture Mean?
The Oxford English Dictionary defines accent furniture as furniture that is designed for a particular location, or specific use.  Also, accent furniture is to add interest and character to the room you put them in.
Recommended For You: