How to Decorate a Christmas Tree Professionally with Mesh Ribbon
If there is one question I hear the most during the Christmas season it is "how to decorate a Christmas tree professionally with mesh ribbon?"
A Christmas present isn't complete unless it's wrapped with the appropriate ribbon, so it stands to reason that your Christmas tree requires the same care. Christmas tree ribbons decorations are the perfect final addition to make your tree beautiful.
However, once it comes to designing a Christmas tree that reflects your style, culture, heritage, and surrounding, the possibilities are nearly unlimited. The best Christmas decorations are layered with memories, rituals, and ornament, both handmade and store-bought.
Do you want to have an elegantly designed Christmas tree this year but don't know how to achieve a professional look?
Once you've discovered your inspirations, follow these easy steps to decorate a Christmas tree like a professional.
How To Decorate a Christmas Tree Professionally with Mesh Ribbon?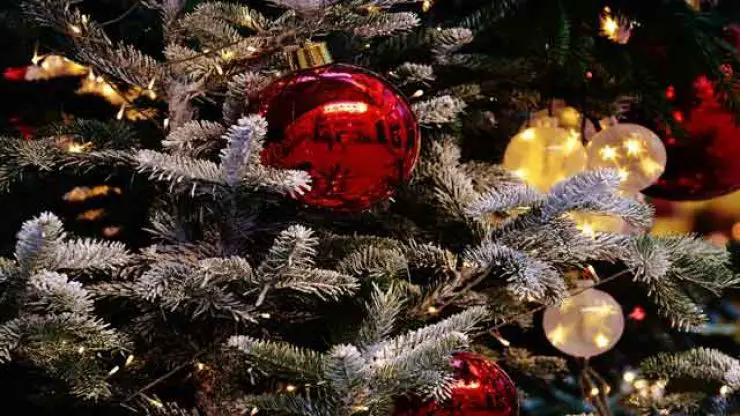 Obtaining a gorgeous Christmas tree does not have to be difficult. All it needs is an awareness of how the pieces interact and a few simple pointers from our tree-decorating expertise. We'll tell you how to properly decorate a Christmas tree. Consider that decorating altogether as a family is more essential than perfect placement. However, following these procedures will guarantee that your tree is both cherished and attractive.
Hang Your Christmas Tree Lights
The first step in how to design a Xmas tree is to add the lighting. Tree lights are normally sold on green or white wire strands, but black varieties are now available, which is ideal if you have got a dark Christmas tree. Select a strand color that complements your trees such that the wire is concealed. Lighting your Christmas tree from the inside out will provide it to be the most vibrant appearance. Begin at the bottom of the tree and work your way upwards wrapping lights around in every main branch as you go from the base to the tip and down. Work your way from around trees, fluffing the leaves as you go.
Prepare the Tree
Begin with a tree that has been hung with lighting but has not yet been adorned with decorations. If you have a fake tree, brush the limbs and turn on the pre-lit lighting. If you have a living Christmas tree, remove any little growths from the branches. The lights will serve as guidance for where you should place the ribbons, indicating spotlights and darker spaces in the boughs.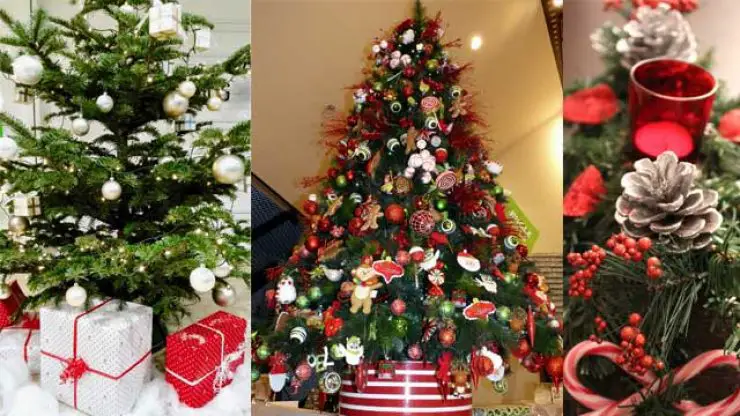 Gather the mesh at the ends and fasten it all to the top of your trees with a twig wrapped around it. Begin the mesh somewhat under wherever your trees topping would sit for optimum positioning.
Drag your fingers gently to the mesh to produce a looser "poof" and then fasten it by looping a twig around it. You also want branches that hold the mesh to be inside limbs for the greatest appearance and to disguise the fastening of the mesh.
Do it all the way down the tree, keeping the meshes "bobbles" the very same size. You have more leeway with your design here because you may make the mesh go in a diagonal manner down a tree or downwards. You may even have it loop all the way all-around tree rather than going vertically for a unique look.
Remember that placing a ribbon on your Christmas tree allows you to easily vary the appearance of your tree from year to year. If you have a bottom of white/metallic decorations, changing your ribbon color completely affects the color pattern of the tree.
Add Christmas Tree Garland
Whenever it came to hanging garlands, there have been no hard and fast rules for designing a Christmas tree. To avoid limbs bursting between firmly knotted garlands strand, begin at the top of a tree and gradually add the quantity of garland across each wave as you make your way down the trees. Plan on using roughly two strings of garlands for every vertical foot of tree.
To avoid a cluttered appearance on your tree, cover it with a range of garlands ranging from simple to elaborate. Thin, beading garlands look great when strung from branch to branch; heavier paper, ribbons, or foil garlands look great when stretched freely all-around whole tree If you would need a garland for the holiday, try crafting one this year.
Hang Christmas Tree Ornaments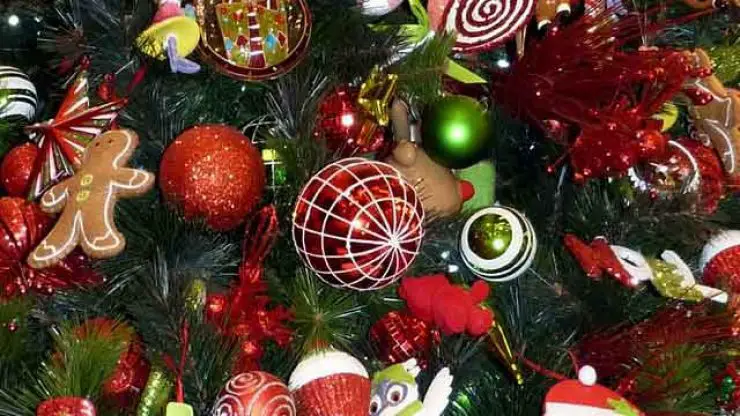 The final stage in decorating the Christmas tree is to attach ornaments. To display ornaments, have a decent variety of huge, moderate, and small sizes. I believe, It helps to create a decent balance on the tree, particularly if this is your "primary" tree, which would be in your family room or the location where all your gifts are stored. Having varying size ornament adds a lot of texture to an artificial tree.
When placing ornaments, aim to make color triangles. This implies that you may create a visual triangle out of three distinct colors. It's a good idea to take a step back every now and again and assess where a specific color or size of ornament is required. If you're utilizing picks, you'll want to leave some gaps for the picks to be inserted. Make every effort to insert the ornaments as much as feasible into the tree branches.
Final Remarks
When you're thinking about how to decorate a Christmas tree professionally with mesh ribbon, you'll need to plan ahead of time. Make a design or pattern and stick to it.
Don't go overboard with the decorations; instead, make it basic. Above all, attempt to provide a wide range of colors and proportions to the tree. Decorating a Christmas tree should be enjoyable! It should add to the joy of the Christmas season. If you notice that it is giving you stress, simplify your plan.
Please let me know if this was useful in the comments area below!
Recommend for you: