How Long Does It Take To Deep Clean A House?
Cleaning your house can be an overwhelming task. It takes time, energy, and money. But there are many things that you can do on your own to keep your home looking great. How long does it take to deep clean a house? That depends on the house size, how often you want to clean your home, and what kind of cleaning products you have available.
Deep cleaning involves removing dirt, dust, grime, and other contaminants from surfaces in your home. The whole process of deep cleaning takes several hours to keep your home in good condition.
This guide will help you figure out how long it takes to deep clean your home so you can get started on what might be the most satisfying task you complete all year.
Why Is It Important to Deep Clean A House?
A deep clean can take significant time, but the benefits are worth it. Below are some benefits of why deep cleaning is worth the efforts:
Deep cleaning can improve air quality and keep the space more ventilated with fresh air, which can help bring in the fresh wind and remove bed air from the room. Bad air quality can create allergies and other health problems.
A fresh start can help you feel more organized and less stressed.
It can also improve your physical and mental health. Plus, a deep clean can make your home more inviting for guests.
Your home will be free of dirt, dust, and grime; you'll remove any potential health hazards; your house will smell fresh and clean, and you'll have a sense of accomplishment.
How Long Does It Take To Deep Clean: Factors That Matter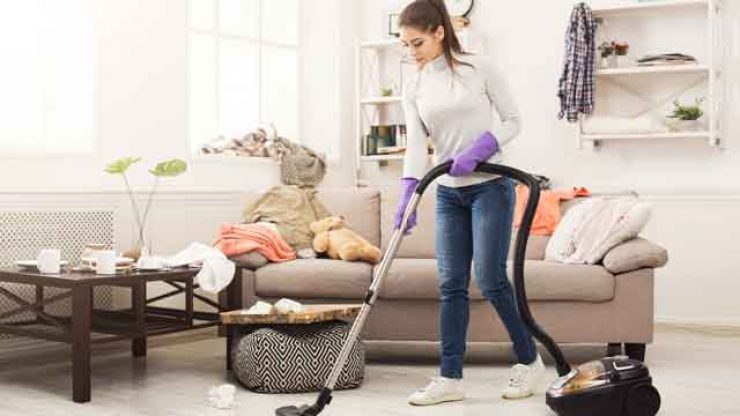 The time required to deep clean a house varies depending on the various factors that must be considered to estimate the total time required for house deep cleaning:
What Type Of Space Are You Dealing With?
The first thing you need to do when deep cleaning your house is figuring out what type of space you're dealing with. Are you dealing with a small apartment or a large home? How many rooms are there? Once you know the size of the space you're working with, you can start to estimate how long it will take to clean.
If you have a one-bedroom apartment with only one bathroom and a kitchen, it should take around an hour and 15 minutes to get everything nice and clean. You should plan on at least three hours of work if you have four bedrooms and two bathrooms in your 3,000-square-foot house. The more rooms you have, the more time it's going to take for you to finish.
Total Square Feet of Home: Time It Takes Deep Clean a House?
The average home in the united states is between 1,000 and 2,000 square feet. If your home is on the larger side, it will take longer to deep clean than a smaller home. For example, if your home is 2,000 square feet, you need about 20 hours to do a deep clean. On the other hand, if your home is only 1,000 square feet, it would only take 10 hours to do a deep clean.
One factor that can make this calculation more difficult is if you have a multi-level home. For example, let's say that your home has two levels with three bedrooms each for six bedrooms in total (2 per level). That would mean 12 rooms total in the house, and that means at least 12 hours for cleaning just one room.
In addition to figuring out how many rooms there are in your home, also consider whether or not there are any pets or children in the house.
However, it takes between four and six hours to deep clean a typical three-bedroom home. So if you're planning on tackling the job yourself, set aside a day (or two) to get it done. And don't forget to make a checklist before starting so that you know what supplies you'll need.
Cost Vs. Time – Is It Worth The Cost For Professional Help?
When deciding whether or not to hire professional house cleaning services, there are numerous factors to consider. Suppose you have no idea how to clean a house deep or are a beginner in house cleaning, hire a professional cleaning company to do the job. To estimate the total cost of deep cleaning for your house, varies from 30$ to 100$ per hour on average in the united states.
Tips And Tricks Of Deep Cleaning From Professionals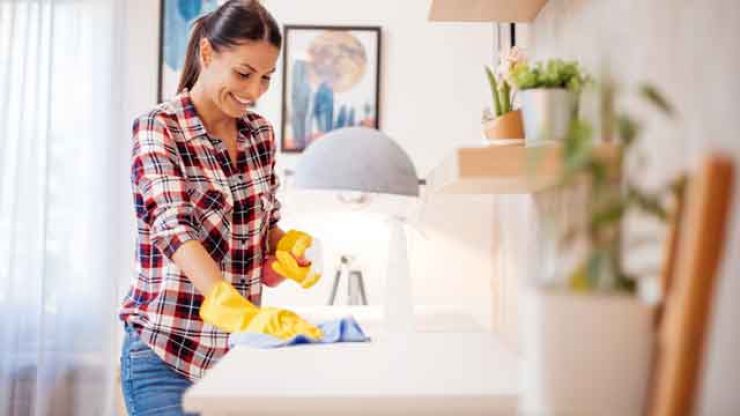 Below, we have laid out five tips for cleaning a house, so you can get an idea of how long you should expect to spend cleaning your house before enjoying some relaxing time at home.
Start with the Basement
If you're looking to deep clean your house, start by removing any clutter and debris from the basement. You can use a vacuum cleaner to clean the basement floor, remove dust and debris, and then wipe down walls and windowsills. After that, move on to the rest of the house.
Work Your Way Up
The second step is, You'll need to work your way up to cleaning your entire home. Start with small areas, such as your stairs, living room and hallways. Once you've cleaned those areas, move on to larger spaces like the kitchen or bathroom.
Tackle the Kitchen
The kitchen is where the family enjoy a portion of delicious food together and shares exciting times. After cleaning the hallway, and living room, move up to the kitchen to clean cabinets, countertops, and appliances like stoves, walls and fridge.
Finish off with the Bathroom
You might think cleaning out your entire home would be an overwhelming task. Still, once you've tackled the bathroom, you'll feel more confident about tackling other areas. Bathroom cleaning takes a lot of effort due to a lot of mess from bed smells to cleaning floors and combot etc.
And finally, Dust the Rest of the House
The last step is to clean those areas of the house which is left behind. Use a damp cloth to wipe down baseboards, door frames, and window sills. Finally, use a dry rag to polish wood floors and furniture.
FAQs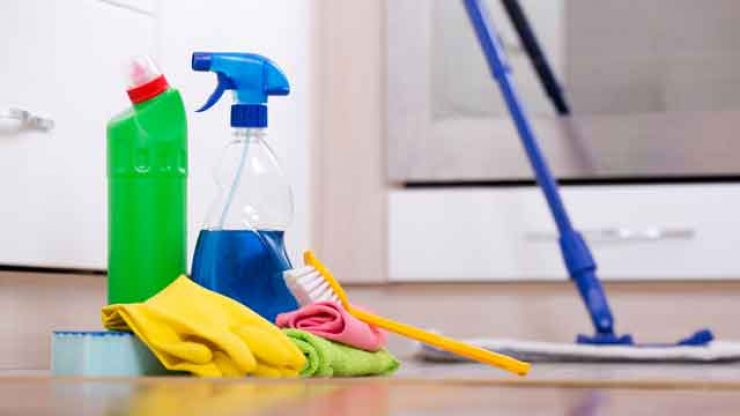 How Long Does It Take to Clean One Room?
It usually takes the average person about 60 minutes to clean one room in their house. If you have a larger or dirtier room, it may take longer. For example, it can take up to 2 hours and a half to clean the room, depending on how dirty it is.
When Should you Deep Clean Your House?
Spring is a great time to do a deep cleaning of your home. Not only does it feel good to have a clean house, but it also can help with allergies. If you have never done a deep cleaning, or it has been a while, this guide can help you get started.
How Much Does House Cleaning Cost?
The cost of house cleaning depends on a few factors, such as the size of your home, how often you need service, and whether you have any special requests. However, the average cost for a typical 2-bedroom home is $80-$90 in the united states.
Conclusion
In conclusion, If you're unsure how long it will take to deep clean your house, it's best to ask a professional house cleaning service for an estimate. The professionals can give you an accurate estimate of how long it would take them to complete the work, and they'll know what equipment they need. I hope you will find helpful this informative guide about home deep cleaning.
Recommended For You: