How to Dry Clothes Fast Without a Dryer?
Laundry is a vital aspect of every household's routine. It is a practice that is universally observed and unavoidable for families or individuals who wear clothes on a regular basis.
Cleanliness is integral to our personality, and wearing clean clothes is a reflection of good manners and hygiene. The method of drying clothes can significantly impact their appearance and durability.
Considering the average family cleans 8 to 10 loads of laundry every week, it is crucial not to procrastinate the task, or it may end up consuming more time than anticipated.
A pile of unwashed clothes can accumulate quickly, leading to a shortage of clean clothes to wear, and in the absence of a dryer, the challenge of drying clothes becomes even greater.
However, worry not, as there are alternative methods available to quickly dry clothes without a dryer. These methods will help you navigate through the task of drying clothes efficiently.
1. How To Dry Clothes With A Hairdryer Fast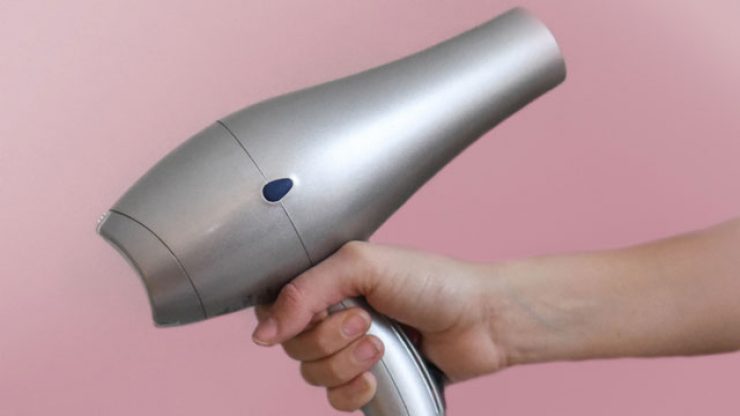 Required Items
Steps
To dry your clothes fast you can use a hairdryer.
Hang your clothes on a coat hanger before drying them
Move the hairdryer across the collar, sleeve, and pockets
Caution
Don't heat the hairdryer as this could damage the fiber and cause the cloth to shrink.
Don't put an item on a point for a long time as it damages the cloth.
2. Dry Clothes With Laundry Drying Racks And Heater/Radiator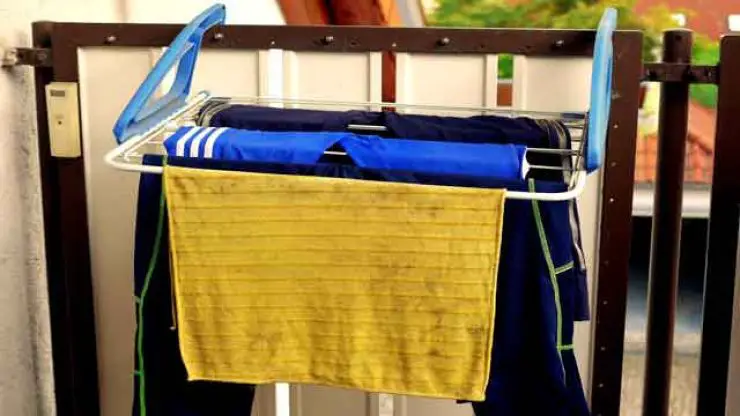 Required Items
Drying Racks
Boiler/heater
Hangers
Steps
Racks are one of the best you can use to dry clothes. It saves place and covers more clothes to dry. Air can easily move through these types of racks. Small items like socks, handkerchiefs, and small baby clothes can be placed in the lower area.
To dry your clothes fastly put your rack near a radiator or a heater. Or put your rack wherever there is a movement of air. In this way, clothes can be dried quickly without any harm.
Caution
The rack should be made of good quality material to bear weight.
Put a rack at distance from the heater or radiator.
3. Using The Dry Towel To Dry Clothes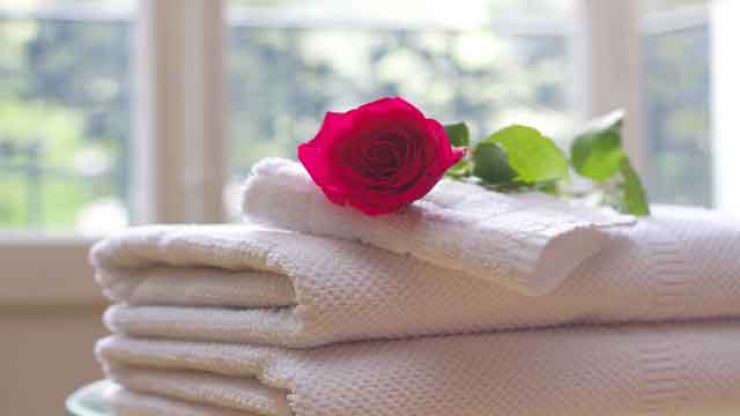 Required Items
Steps
Wrap your clothes in a dry clean towel and roll them into a sausage to wring out excess moisture. Repeat with a second towel if needed. To speed up the drying process iron can be used on wet clothes under a dry towel.
Caution
The towel should be dry and clean
Two people can put more force into wringing out the clothes
4. Dry Clothes With An Iron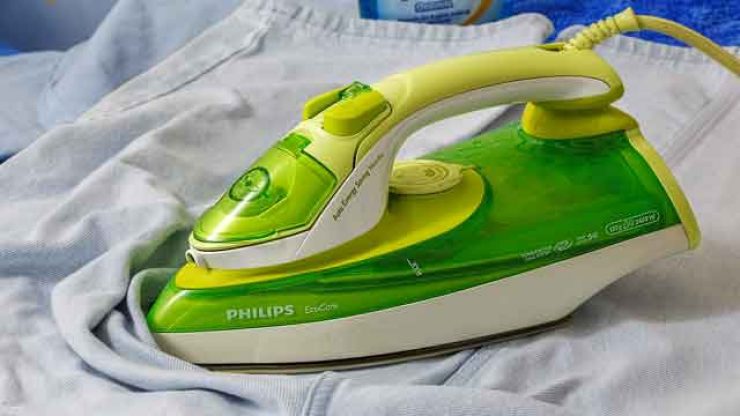 Required Items
Steps
Lay your garment flat on the ironing board.
Turn your iron on and set it to a low temperature.
Including flipping it over to ensure the back is dry too. Add pressure and slowly move the iron over your wet garment.
Iron all areas of the garment
If required, once most of the moisture has evaporated, turn up the temperature to get it completely dry.
Caution
Make sure the garment is made from fiber that can be ironed. avoid putting the iron in a place for too long.
5. Rope With Laundry Hanger Clips (Open-Air)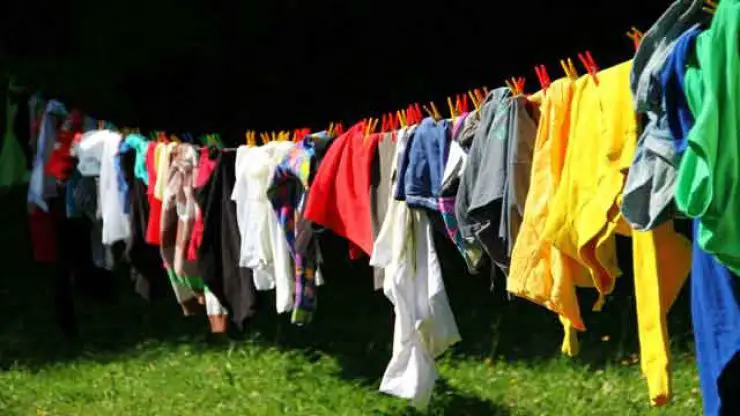 Required Items
Steps
Hanger clips are very useful to dry clothes as they maintain the position of the clothes. In open-air fix a rope or steel rod with walls and place clothes using a laundry hanger and clips. With hanger clips, small pieces can be dried very well.
Caution
Weather conditions should be kept in mind.
6. Dry Clothes Using Two Chairs And Rod
Required Items
Steps
Keep any available rod on 2 chairs and hang your clothes on that rod. This strategy can be used inside the room by opening windows to avoid dump.
7. Steel Rod With Hanger
Required Items
The steel rod or hook
Hangers
Steps
Near the window of your washroom, you can fix a rod made with strong stainless steel and put cloth after placing them on the hanger. Now you can hang the hanger to dry cloth. There will be no wrinkles in the clothes while using this method.
Caution
Open the glass of your window to avoid dump
keep space between hangers
8. Use A Clothes Horse To Dry Fast
On a rainy day, a wooden clothes horse can be the best alternative to dry clothes. You just need to put small items at the bottom of the clothes horse and bigger pieces at the top. Air circulation is less at the bottom if large pieces are put there, they will dry slowly.
Caution
Open the windows of the house to prevent the room to be humid as this will encourage dump and mold growth.
Conclusion
While using all these strategies, you can dry your clothes very fast without a dryer with any difficulty. All these tips will save you electricity, time, and money and make you more active. As a whole, so all of you people would like all the strategies. Thanks!
FAQs
How to Dry Clothes Indoors Quickly?
Hang wet clothes near a heat source or in a room with good airflow. Use a fan or dehumidifier to increase air circulation and speed up the drying process.
How to Dry Clothes on Rainy Day Fast?
On a rainy day, it can be challenging to dry clothes quickly. If you have a well-ventilated room, consider using a portable clothesline or indoor drying rack.
Can I Use an Iron or Hair Dryer to Speed Up the Drying Process?
Yes, you can use an iron or hair dryer on a low heat setting to speed up the drying process, but it is not recommended as it may damage delicate fabrics or cause shrinkage.
Recommended For You: